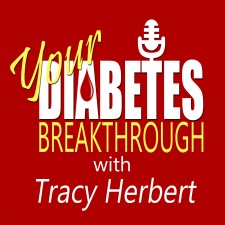 Fort Worth, TX, October 17, 2017 (Newswire.com) - Tracy Herbert has had Type 1 diabetes for 40 years and just rode her bicycle 3,527 miles from the San Francisco Golden Gate Bridge to the Brooklyn Bridge in New York City to spread awareness about diabetes. She is continuing to spread awareness by creating a podcast to encourage and provide hope to anyone dealing with diabetes and other chronic health issues.
The podcast, "Your Diabetes Breakthrough" is available on iTunes and Stitcher. This unique podcast promises to be a leading outlet to help listeners take control of their health and diabetes. The episodes include Tracy's personal experiences, health tips, encouragement, inspiration, and interviews with other experts in health and wellness.
Tracy Herbert is a bestselling author, speaker, appeared numerous times on local and national TV programs, a featured speaker at Harvard and other venues about living successfully with diabetes. In 2016 she wrote "Diabetes Tragedy to Triumph" which chronicles the life plan and success over her 40-year journey of living with Type 1 diabetes. Tracy is available for interviews on TV, podcasts, radio, newspapers, and other media outlets.
To contact Tracy, visit https://www.tracyherbert.com/ or contact Tracy directly 817-915-6311.
iTunes: https://itunes.apple.com/us/podcast/your-diabetes-breakthrough/id1289525061?mt=2
Source: Tracy Herbert
Share: